Post by Whammy on Oct 2, 2013 22:20:49 GMT -6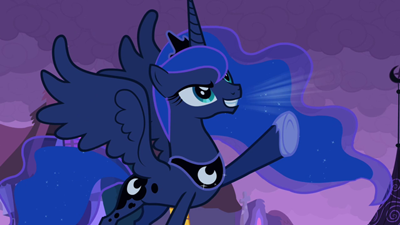 Citizens of Ponyville!!
(And Equestria)
We, thy loving and ever-watchful Princess Luna, Come amongst thee once again to announce that this, the most joyful of holidays,
Nightmare Night,
is upon us once again! The Fun Will Be Doubled from last year! We decree it! It shall be double-doubled! There shall be
Games!
There shall be
Costumes!
There shall be
Scary Stories!
There shall even be
Prizes!
And there shall be
such
Candy
as shall last thee until Hearth's Warming Eve! Come one! Come all! Come thee to:
Nightmare Night!
So it's another year of Nightmare Night, and this time it's even bigger and better than last year's! We've decided to do a "Trick-or-Treat" contest of sorts, in which upon reaching certain achievements you will win candy pieces. When Nightmare Night is over, there will be lots of valuable prizes based on the amount of candy. The prizes go as followed.
Prizes!
Everyone:
Award Stamp - All characters who participate in Nightmare Night will receive a stamp on their award page showing off that you like to get scared.
Top 5:
100 Bits – The top five candy collectors get 100 bits to spend on whatever they want.
Top 3:
Commission From Sweetheart – Everyone's favorite co-admin has offered free commissions for the top 3 candy collectors.
Top Two:
A Free Bat Pony Slot – One of our newest species, in honor of Nightmare Night the top 2 winners will be allowed a free Bat Pony Slot or the bit equivalent.
And finally, the person with the most candy will receive…
Grand Prize: A Night With Princess Luna
That's right, whoever gets the most candy wins a free, private evening with Luna at the location and character of their choice. What happens during that evening is completely up to you; just hang out, discuss magic, the stars, attempt to turn it into a romantic evening.
Note: This prize has full endorsement from Princess Celestia. Should Princess Luna attempt to avoid the evening please contact Princess Celestia using your nearest dragon messaging service.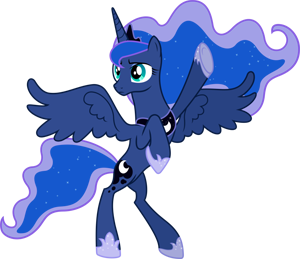 Wait, thy prize is
What?!
How To Get Candy
Of course, now you're wondering "how do we get candy?" Well, there are a variety of methods you can do so, all made to encourage you all to have the most fun Nightmare Night you can have!
The first method of getting candy is to get as many people to the party as possible:
Personal Referrals:
Hey, it's a party after all, and so you're free to bring all the friends you want. For every person who adds you as a reference on their profile in the "How Did You Hear From Us?" part, you will receive
5 pieces of candy
.
Advertising:
Gotta get those flyers out and let everyone know about the party, right? And the best part is, the more ads you post, the more they are worth! It breaks down like this:
Your first
10 ads
will win you
1 piece of candy
.
The
next 10 ads
will get you
2 pieces
The
next 10 ads
will get you
3 pieces
The
next 10 ads
will get you
4 pieces
The
next 10 ads
will get you
5 pieces
So for
50 ads
, you get a grand total of
15 pieces of candy!
But of course, we've got to make sure you all are having fun too. So to encourage that, we have a variety of
special spotlights
this month, each which can win you candy:
"Best Nightmare Night Thread":
This award will go to the thread we all think had the most fun and interesting time at the party. Each person in the winning thread will get
1 piece of candy per post in the thread.
"Best Nightmare Night Character":
If the Nightmare Night Thread award is supposed to be for the group having the best time, then the Nightmare Night Character award is going to go to the pony who best represents the spirit of Nightmare Night
that's not Luna
. Winning character will receive
10 pieces of candy
.
"Best Costume":
Dressing up is probably the best part of Nightmare Night, so whoever has the best costume deserves some recognition. Winner of the best
written description of a costume
will receive
5 pieces of candy
.
"Best Prank":
Hey, it's not called "Trick-or-Treating" for nothing. Indulge in your mischievous side, and you might find yourself winning a nice little
5 pieces of candy
.
"Best Ghost Story":
What's Nightmare Night without scary stories? Write up your best horror-themed pony story (within site ratings) for us to vote on. Please PM all stories to either Whammy or Coffee, and all stories will be posted at the same time before the end of the month. The writer of the winning story will receive
5 pieces of candy.