Post by Deleted on Jan 25, 2013 18:26:20 GMT -6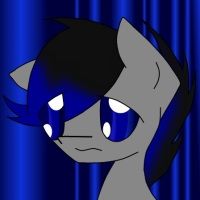 This poor foal, just like millions of others, is an orphan. It wasn't always this way, and with your help, it doesn't have to stay this way. With one small donation of a single character slot, Quill can have a family again. With your donation, you get your choice of the following three ponies, as well as a biweekly subscription to family drama.
Have a heart. Be a family.
Test Tube
(Father)
: Test Tube is a born chemist. His favorite subject in school was always science. He is often laid-back, but does not tolerate failure in his children. He expects the highest grades. Other than that he is rather kind, although closed-minded at times. He wanted both his children to have talents in math or science. He is calm most of the time, but it's not pretty when he loses his temper. He can also be quite jolly on a good or average day.
High Flier
(Mother)
: High Flier has expectations to match her name. Her talent may be flight, but she doesn't want her children to think such whimsical things can provide good jobs. Her desire for them to be able to survive independently overwhelms her desire for them to be happy, and while she might have good intentions, it has lead to sour relationships with her children. She is strict, but very caring, and also reasonable and responsible.
Pi
(Brother)
: Definitely Quill's favorite of the family. He is generally relaxed, but very protective of his baby sister. He's quite good at many crafts, but his main talent is advanced maths. He loves to bake bread and meet ponies with similar interests. He is also, however, quite forgetful. He also has something of a short temper, and is quick to snap at anypony who interrupts his work. Pi has quite a low tolerance for ignorance. One of the biggest parts of his personality is his overwhelming sarcasm--something he and Quill share.
All of the above are pegasi.
Please, donate today to help this poor pony.
((
Available
Reserved
Taken
))